It's our community that makes us different.
Come along to our Enrolment Information Day and see how we're inspiring our students to love learning and be the very best they can be.
Enrolling now for 2022!
At St Brendan's our community is what makes us different, it is an essential part of our school where teachers, families and students care for and support each other. The wellbeing of all children in our care is pivotal to everything we do and plays a vital part in their learning success. We offer a dynamic learning environment featuring new modern facilities, extensive greenspace and a designated Kindergarten and Year One playground. Principal, Craig McNee, leads a dedicated, talented and professional team, proud of their commitment to guiding students to be the best they can be.
Enrolment Information Day – Wednesday, 16th June.
School Tours: 9am – 7pm
Information Sessions: 10am & 6pm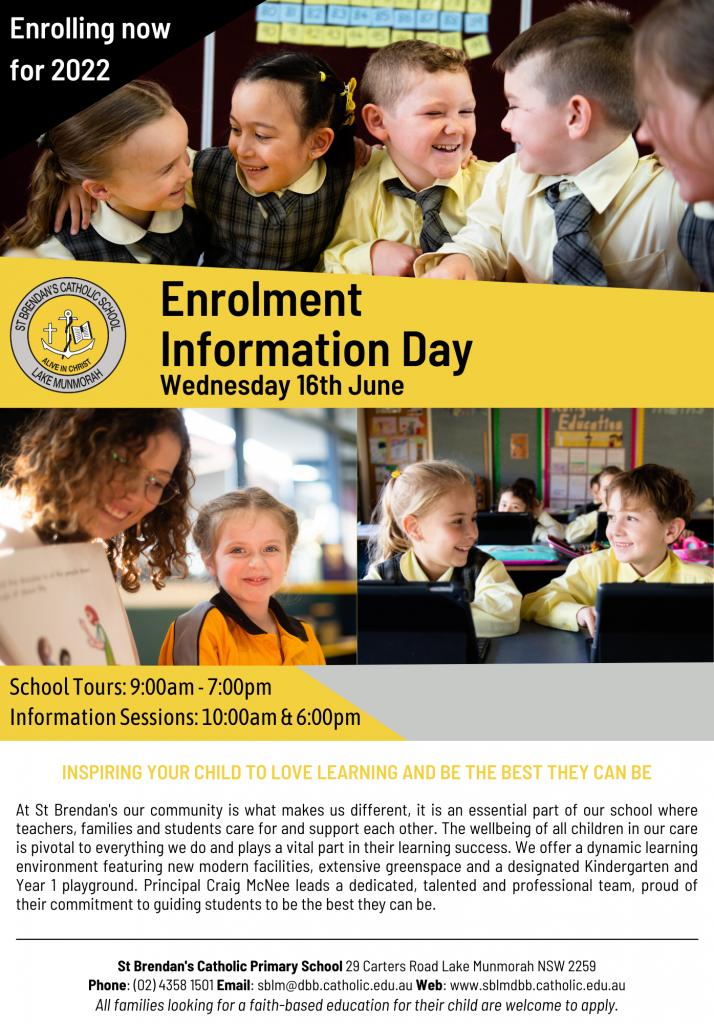 ENROLMENT INFORMATION