The Kinder Enrolment Period for St Brendan's Catholic School is the month of May, though enrolments, particularly for other grades, can be made at any time during the year.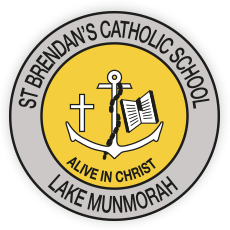 The first step in the process is to collect an enrolment package from the School Office. The package contains a number of elements designed to ensure a smooth transition for your child.
We are the feeder school for St Brigid's Catholic College. Your enrolment at St Brendan's, especially from Kindergarten, actively encourages you to apply for enrolment at St Brigid's to continue your journey with Catholic Education from Year 7 onwards.
If you are concerned about fees, please inform the Principal. No families will be denied a Catholic education because of their financial circumstances.
Enrolment Form
Enrolment Policy
Standard Collection Notice
Parent Handbook
For further information please contact us on: 02 4358 1501