St Brendan's Catholic Primary School which was established in 1989 is situated at Lake Munmorah within the Diocese of Broken Bay.
The school has grown rapidly and for 2019 the expected enrolment is 490 students, spanning across twenty two classes K-6.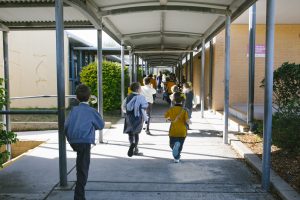 The well maintained, extensive grounds, modern facilities and the focus on sustainability and stewardship all enhance the dynamic learning experiences on offer at St Brendan's.
Our aim at St. Brendan's is to support and supplement the efforts of parents in providing a total education for the students. Hence, the staff and the parents, united together, will encourage the children to live like Christ, to live Christian values on which their spiritual and intellectual life can be based.
Our School Motto, Alive in Christ, living the Gospel values,  is evident in all we strive to achieve at St Brendan's Catholic Primary School.
Dear Lord, together we come to praise you for the natural beauty you surround us with,
The families we belong to and the happiness in our lives.
We pray that you will always keep us close to you each and every day,
As we grow in faith and knowledge. Help us to become
"Alive in Christ",
Caring for others, doing our best, and spreading the Good News, just like St Brendan.
Bless us today with Your Spirit.
Amen