Our school Library is an integral part of our school curriculum and all classes have a library lesson each week.
St Brendan's Catholic School's Library is located next to our school hall. There is a large selection of books and learning resources available for students to browse or borrow.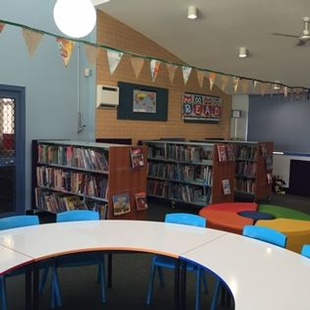 Students experience a dedicated Library lesson each week with our school Librarians.
All students K-6 require a library bag. Regular weekly borrowing by students is encouraged. Parents are most welcome to assist with various library duties.
A highlight for the children is our annual book parade during book week.
In 2016, we also introduced the 'Community Storytime' initiative which is held in our school Library. This has been a wonderful opportunity for the parent community to get to know one another. Each week our talented staff at St Brendan's read a new picture book to immerse our pre-schoolers in a love of reading and the children will have the opportunity to create something in response to the book of the week. We welcome new people to join our Community Storytime group.