St Brendan's Catholic Primary School is a safe and welcoming place for your child to achieve learning success
When you enrol at St Brendan's, you open the door to more than just an education. You are embraced by a community of teachers, parents, students and staff who work in partnership for the good of all. Students and families of all backgrounds, cultures and religions are welcome to join our school.
Our aim is to nourish your child's wellbeing with quality education based on the Catholic values that guide all our actions.
Every child will achieve success here. We have support available for those students who need extra help and those who are ready to be extended.
Meaningful, inclusive 21st century learning
When your child is engaged in authentic, meaningful learning, their chance of success increases. That's why we embrace student-led learning. Flexible learning spaces, technology, innovative problem solving and student leadership are some of the ways students contribute to their education at St Brendan's.
We believe passionately in the benefit of inclusive learning. Our K-2 Hive caters for up to ten students with significant learning needs with a view to entering mainstream in Year 3. A dedicated, higher ability teacher supports Gifted and Talented students from K-6.
At every step, we provide vibrant, purposeful learning experiences that nurture all students to:
Develop a love of learning
Be respectful
Fulfil their potential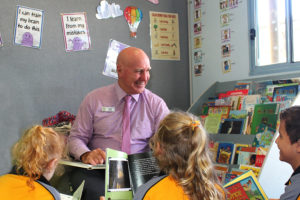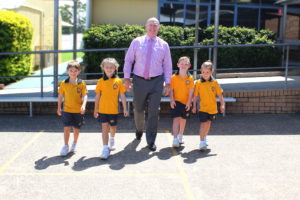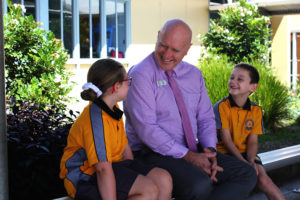 Education is a team sport
St Brendan's is a safe place to belong. Your child will be included, noticed and heard here – by teachers, staff and me. Collaboration with parents is always welcome and we'll always do our best to meet your child's needs. Together we are partners in your child's schooling, with you as the primary educator.
We value parent involvement in our Parish, Parents Advisory Group and school events. There are many religious celebrations for our families to participate in and you're encouraged to practice your faith in our school community.
I look forward to welcoming you to St Brendan's and invite you to take a school tour by contacting us on 02 4358 1501 or sblm@dbb.catholic.edu.au
Craig McNee
Principal
Dip RE, Dip Teach, BEd, MEdLeadership, MTheol
ENROL AT ST BRENDAN'S