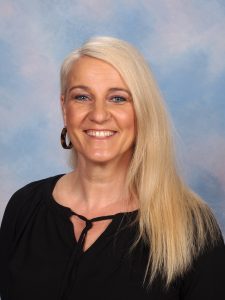 Supporting parent and student wellbeing
Wellbeing plays a vital part in learning success. Our Family Liaison Officer (FLO), Rebecca Leahy, supports the wellbeing of our children and parents by:
Facilitating parent education
Offering individual parenting support
Providing information to parents on support services
Making resources accessible for families
How our Family Liaison Officer can help you
Rebecca is here to help you with:
Parent engagement – helping you become involved in your child's education which enhances learning outcomes for children, cultivating a sense of wellbeing for all
Support during family illness – providing meals and other support when someone in your family is unwell
Financial stress – referral to services or support to help handle school financial difficulties
School and home life balance
Parent education courses
Help during family breakdown
Guiding students and families with high school transition
Resources to support your child's educational and emotional wellbeing
Accessing parent library and Parent Resource Room
Rebecca also provides several programs at school including:
Kindergarten Transition Program
123 Magic for parents
Circle of Security for parents
Social and emotional wellbeing workshops for parents and carers
Supporting your child in the new  school year workshop
Scaredy Cats: Childhood Anxiety Workshop Facilitator
She also oversees our Class Parent Groups, supports our Parent Advisory Group and coordinates the Learning Assistance Program – a community mentoring program for our students.
Rebecca works Monday to Friday as part of the Cottage team and no appointment is needed to meet with her.  Rebecca hosts 'Coffee and Chat' via zoom each Monday, Wednesday and Friday morning.
A "Drop in Morning" is held every Wednesday 8am – 10am in the Parent Resource Room. When COVID-19 restrictions allow.
Phone 4358 1501