St Brendan's Catholic School has a Family Liaison Officer (FLO)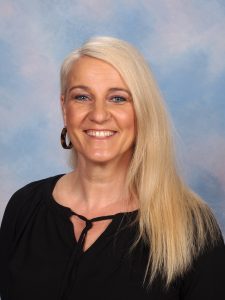 St Brendan's is fortunate to have a Family Liaison Officer based at our school four days a week.
Our FLO, Rebecca Leahy, supports the school community through facilitating parent education, offering individual parenting support, providing information to parents on support services and making resources accessible for families.
Working in conjunction with school teaching staff, Rebecca assists in maintaining contact with families through difficult times and can provide information about support services and referrals to external agencies such as Catholic Care or other agencies as needed.
The St Brendan's FLO plays an integral part in the various programs run by the school, such as the Kindergarten Transition Program.
In addition our FLO facilitates Parent Education sessions such as 123 Magic and Circle of Security. Throughout the year there are many social and emotional wellbeing workshops parents and carers are encouraged to attend.
The FLO oversees our Class Parent Groups, supports our Parent Advisory Group (PAG) and also co-ordinates the LAP Program – a community mentoring program for our students.
Some things the FLO can assist with:
• Parent Engagement- helping parents become involved in their child's education which enhance learning outcomes for children, cultivating a sense of wellbeing for all.
• Family illness- providing meals and other supports in times of illness.
• Financial stress – referral to services or support to approach school regarding financial difficulties.
• School/Home life balance
• Parent education courses
• Providing assistance during family breakdown
• Guiding students/families with the transition to BIG school
• Resources to support student's educational and emotional wellbeing. Accessing parent library and Parent Resource Room.
Our FLO, Rebecca Leahy is available Monday, Tuesday, Wednesday and Thursday to provide understanding and help ease some of the demands and challenges that face many families in our community. Appointments are not necessary. Rebecca has a "Drop in Morning "in the Parent resource Room every Wednesday morning from 8am- 10am.
Contact details: 4358 1501
Email address: rebecca.leahy@dbb.catholic.edu.au